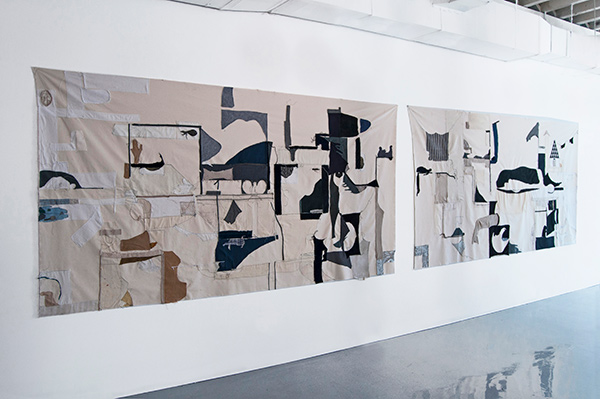 Partition #1 and #2, 2019, mixed media and found fabric, L 230in x H 60in
Public installation at The Yard: Gowanus, Brooklyn, NY, from May 17 - July 26, 2019
For Partition #1 and #2, site-specific textile mural at The Yard - Gowanus curated by Jessica Porter, I specifically collected materials from The Yard's users who dropped items in a box for several months preceding the creation of the work. These materials were later integrated in the textile-based murals. By having workers take part in the creative process, I wanted to raise a feeling of empowerment towards their workplace.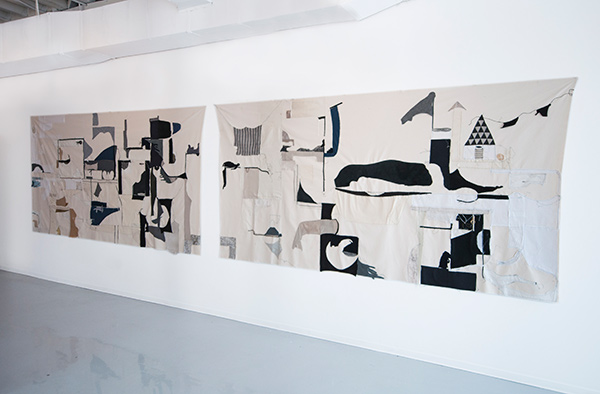 Partition #1 and #2, 2019, mixed media on fabric, L 230in x H 60in

Partition #1, 2019, mixed media on fabric, L 108in x H 60in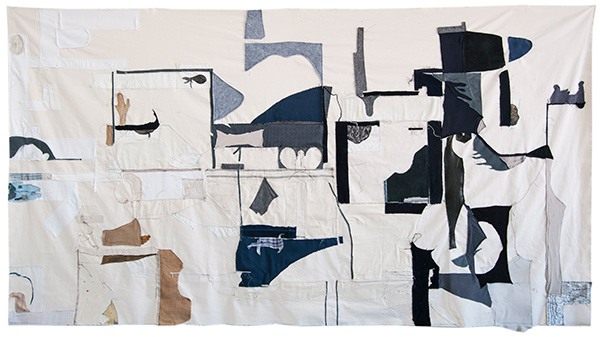 Partition #2, 2019, mixed media on fabric, L 108in x H 60in